Article: EKCOOKIES Closing/Sale Notice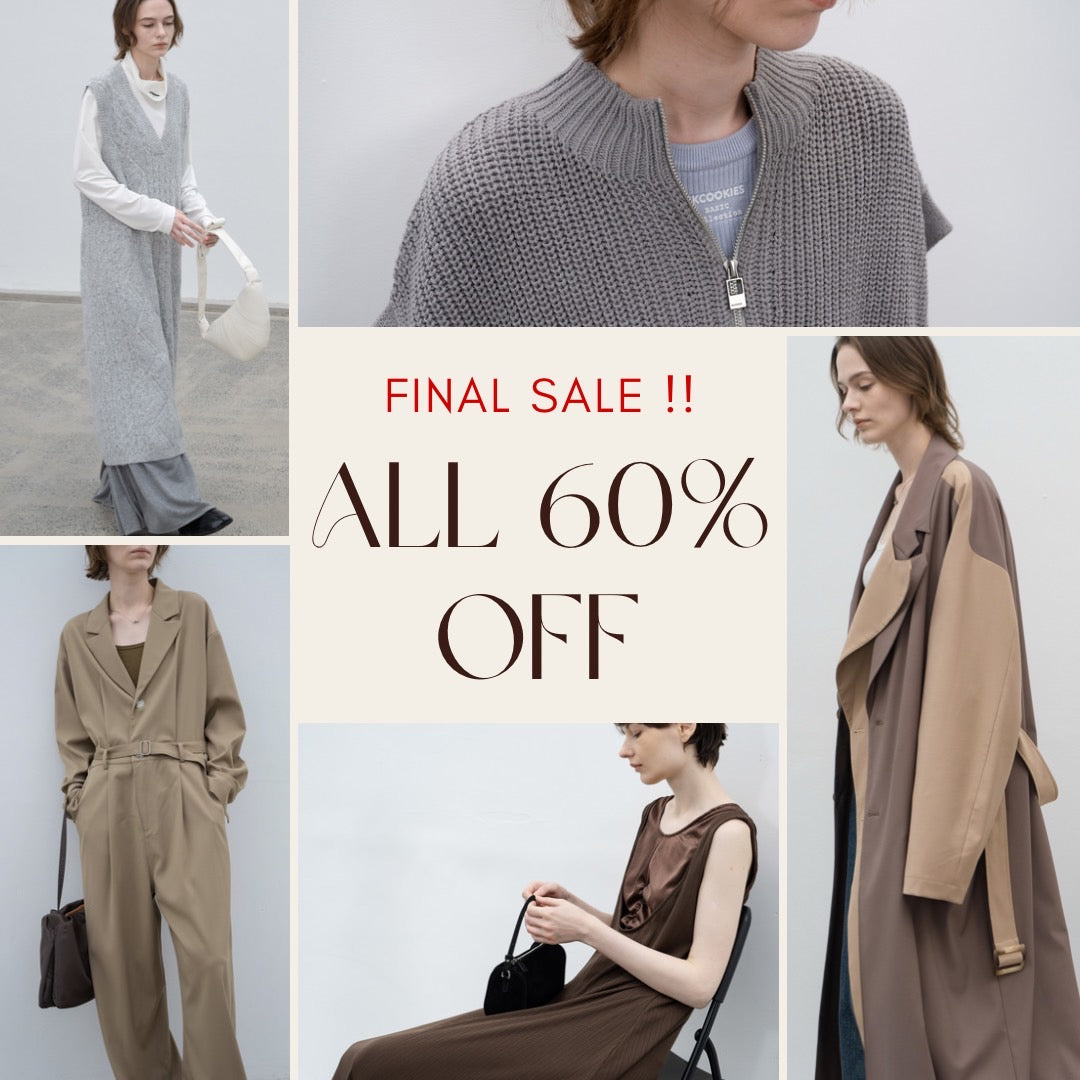 EKCOOKIES Closing/Sale Notice
[EKCOOKIES JAPAN] will be closed on August 11th.

We would like to express our deepest gratitude to everyone who has loved EKCOOKIES even though it was only for a short time.

Also, we apologize for the inconvenience, but as this [EKCOOKIES JAPAN] ends, a new renewed brand [TAGEECHITA JAPAN] has opened.

The main designer will remain the same, but we will review materials, textures, and services from the ground up to evolve into a brand that is loved by people all over the world.

Even though the brand name has changed, we will continue to express our gratitude to everyone and our passion for clothes, so we look forward to your continued support.

Also, as EKCOOKIES is closing its doors, we are holding a huge sale to express our gratitude. EKCOOKIES will be discontinued while supplies last. Although this is the last opportunity, I hope that it will reach many people.

Thank you very much everyone.
I hope to continue connecting with everyone through clothes.

EKCOOKIES JAPAN STAFF

TAGEECHITA JAPAN STAFF
■
SNS
Please rest assured that your Instagram, LINE, and Twitter accounts will remain the same, and only the brand name will change.
-Closing Sale Overview-
60% off all products
ALL60%OFF
◎Other points to note
・Applicable products are all EKCOOKIES products.

・This item will not be restocked as
it will be discontinued while supplies last.
・60% off from the displayed price.
・For convenience store/bank payments, inventory cannot be secured until payment is completed after the order is completed.
- Size changes, cancellations, returns, etc.
are not possible
after the order is completed
.
・Cannot be used in conjunction with other discounts such as coupons.

*Congestion is expected during the sale period. Please carefully check the size, address, etc. before purchasing.